Nobel Prize–winning activist
Malala Yousafzai
Creating Change
Nobel Prize–winning activist Malala teaches you how to be an activist in your own community, from research and strategy to action and impact.
When she first took a stand, Malala simply acted on her belief that all Pakistani girls like her had a right to education. Now the youngest Nobel Peace Prize in history teaches you how to fight injustice in the world and in your everyday life, starting with your own community.

Learn Malala's framework for influencing change: Research issues, build a strategy, take action, and create an impact right where you are.


If Malala Yousafzai has anything to do with it every girl in the world will have the opportunity to learn and lead. Her immediate focus is providing accessto 130 million girls who have been denied the right to education. Through the work of Malala Fund, co-founded with her father, Ziauddin Yousafzai, this seemingly audacious goal is, in Malala's words a matter of "ambition and intention." What to do is then easy.
02. Youngest Nobel peace Prize-winner
There are not many young women who have survived an assassination attempt, or become the youngest Nobel Peace Laureate, or opened the largest library in Europe declaring "pens and books are the weapons that will defeat terrorism." Even with these accomplishments, Malala does not consider herself extraordinary. That is "simply Malala," as she would describe herself.
Malala continues to be a catalyzing force in the fight against the ideologies that prohibit educational opportunities for women, globally. It is not just the educational inequities that Malala stands against, it's the systemic byproducts of violence against women, poverty, and displacement which threaten both their freedoms and their futures. To eradicate the systemic consequences of educational inequities is to empower girls to become women who also achieve greatness.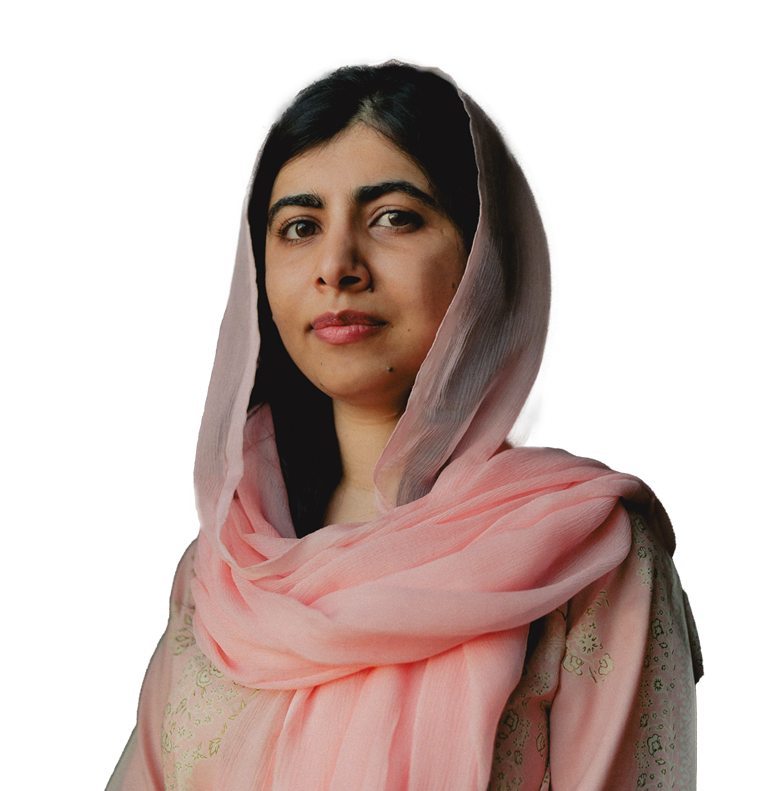 What to learn from Malala Yousafzai?
Creating Change
Small actions you can take that will contribute to your cause in impactful ways.
How Malala looks to both her heritage and her future aspirations to inform the values she holds true.
How you can set actionable goals, using the research you've done

How to get your mission moving through petitions, protests, and legislation
.. and much more!