– The information system is broken.

This short judgment of what is one of the core problems in society, belongs to Yuval Noah Harari. In this special episode of the podcast «OBF-podden», Harari is interviewed by Kristin Skogen Lund, the CEO of Schibsted.

Yuval Noah Harari is a famous historian and writer. With his three major successes, «Sapiens», «Homo Deus» and «21 Lessons for the 21st Century», he has sold over 40 million copies of his books. This fall he was a keynote speaker at Oslo Business Forum.

In the conversation with Skogen Lund, Harari talks about technological development, what AI represents in a historical perspective and about the broken information system.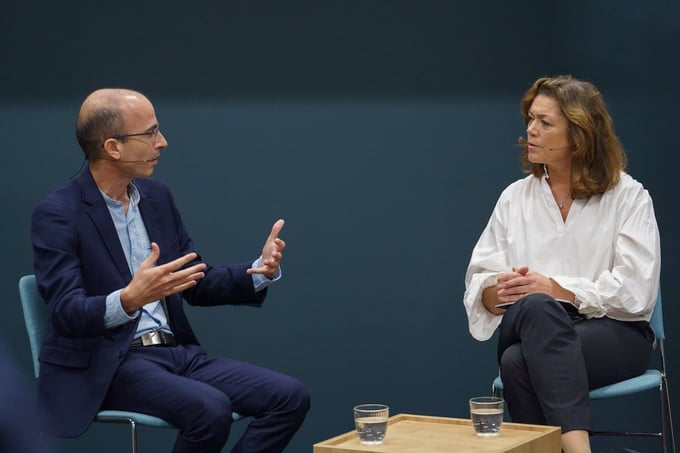 The knife and AI


Kristin Skogen Lund asks Harari about the technological development, and if he can elaborate on the positive opportunities that he sees for the future.

– Almost every technology that humans developed in history, had both positive potential and negative potential, Harari starts.

He uses the knife as an example of this. It can give you food, but also kill another human.

– Social media and the online technology might lead to the collapse of democracy. On the other hand it allows marginalized groups to connect, it also allows people that had no voice before to be heard, Harari continues.

He argues that AI represents something completely new, because it is a technology that can make decisions about itself and about humans independently.

– That is why AI is really for a broad historical perspective, a major turning point in history. For the first time the power is shifting from humans to the technology we make.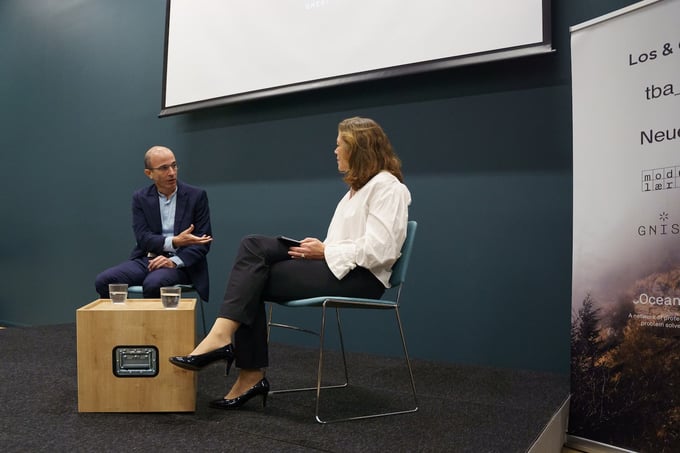 The ideological divide
Harari also argues that the polarizations we see all over the world is a huge paradox, since the ideological divides were bigger in the 1960s than now.

– But at the end of the day they could still have a normal conversation, he says.

He does not think countries with a homogeneous society are more immune to polarization.

– The impression is that it is not the ideological issues, it is the structure of the information system which is breaking down. It should worry countries that don't have big ideological issues, because you don't need it in order to have this breakdown.
In the conversation with Kristin Skogen Lund, Yuval Noah Harari also elaborate about questions like:
Why do algorithms have to be designed in a way that understands that people will change?
Why does Harari mean that conservatism is disappearing? And what are the consequences?
Can we find a new way to satisfy the real psychological needs of humans?
Listen to the podcast on Spotify, Itunes or wherever you listen to podcasts! You can also use the player embeds above in this article.
A huge thanks to our host, Tor Haugnes!

Subscribe here:
Want to be a part of the OBF community? Join
Oslo Business Forum 2023: Thriving in Chaos
now!