Through the partnership, both parties aim to support leaders that seek new insight to rethink business and head their organizations through disruptive times.
2020 is an outlier year for every organization. Digital transformation has just become very real. Organizations depend on their ability to leverage technology, to optimize operations and stay in touch with their customers and suppliers. Through a series of programs, Oslo Business Forum and SAS Institute aim to inspire leaders on how to find answers to important questions through insight from data, and by sharing best practice from others in similar situations.
"The topic of re-thinking business is more relevant today than ever," says Christoffer Omberg, CEO and Co-founder of Oslo Business Forum. "It is really important for leaders to prepare for various scenarios and stay curious. With this in mind, the partnership is very well aligned in terms of our company values and visions. We are passionate about building leaders who change the world and this partnership enables our community to become better leaders," says Omberg.
Leveraging data to uncover insight
"Real-time analytics helps business leaders find answers to questions they didn't even know they had," says Wenche Nielsen, Marketing Director, SAS Institute. "At SAS, we're helping chart a new course through technology that has never been more flexible and open. We look forward to our partnership with Oslo Business Forum to inspire everyone to venture away from the familiar to unconventional thinking that creates value and solves problems," says Nielsen.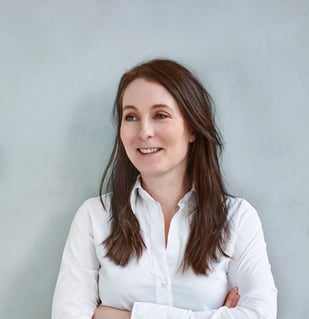 Wenche Nielsen, Marketing Director, SAS Institute
Today, forecasting and planning is no longer just a quarterly activity. Staying compliant to legislations and keeping an eye on trends and consumer behaviour is an ongoing endeavour. SAS Institute is the leader in analytics which helps to access, manage, analyse and report on data to aid in decision-making. By joining forces in the strategic partnership, both OBF and SAS aim to promote programs which include podcasts and targeted leadership events.
"With demand patterns disrupted, organizations struggle to adjust models to help them optimize planning. Fighting fraud, including for unwarranted claims, and risk management are areas of growing interest. Understanding how to drive a relevant digital dialog with customers or inhabitants is a key element in the planning. Through our partnership with Oslo Business Forum, we seek to share knowledge on how leaders can leverage data to uncover insights and take data-driven decisions with confidence," says Nielsen.
Analytics for society
SAS Institute and Oslo Business Forum now enter the second year of partnership. In 2019, the two parties worked together to develop a podcast series - Analytics for Society. This included a variety of episodes discussing how AI and analytics can benefit business and the public sector with social innovation and transformation, while at the same time, benefiting the greater good of society.