DNB is an international financial institution offering a wide range of services from offices around the globe. Leaders at DNB know that employees are their most important resource for developing and maintaining customer relationships. This makes supporting the development of their workforce a strategic imperative.

"In my role, I see how essential learning is for everyone to stay relevant," said Christian Inglingstad, DNB's Head of Learning & Development. "At some point in our career, I think most of us need to not only refine our skills but also redefine them and change who we are and what we can do."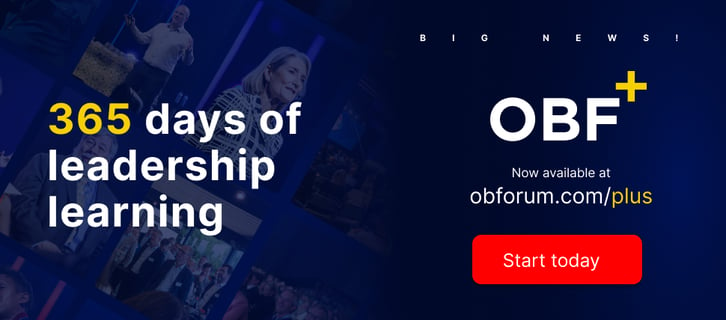 A relevant and flexible addition to an existing learning strategy

DNB has a robust learning strategy that aims to develop employees' competence to face challenges like globalization, digitalization, and more. Their programs are innovative but practical, offering tools people can use in their day-to-day work. OBF+ complements the bank's existing programs.

"I think OBF+ is a very good addition to our strategy for learning overall," said Cristian. "You get insightful views, reflections, and discussions from renowned thought leaders on how to solve dilemmas within subjects that are relevant for us now."

That level of relevance is one of the factors that were most important to DNB when determining how they would use OBF+ to expand employee development opportunities.

"It was important for us that the leaders, their teams, and the individuals themselves decided on the most relevant topics for them when they needed it," he said. "The already-curated content from well-known thought leaders can be integrated and used in different contexts, making it very flexible for us."
---
About DNB

DNB ASA is Norway's largest financial services group. The bank offers a full range of financial solutions, investments and advisory services for large corporate institutions. DNB has more than 2.3 million retail customers and more than 200,000 corporate clients, with 61 branch offices in Norway and a network of more than 25 international branches. The bank's headquarters is located in Oslo.
---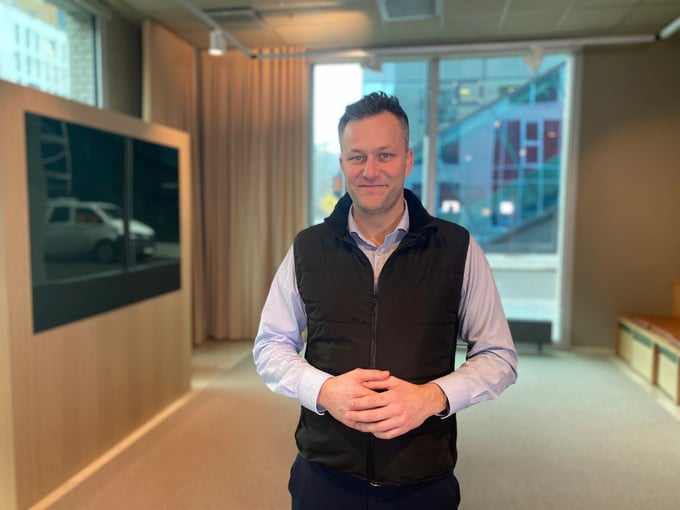 Christian Inglingstad | DNB | Photo by Oslo Business Forum

Delivering global and local context

Leaders at DNB value the access to thought leaders and business experts that OBF+ provides. Gaining a variety of perspectives enables their people to better respond in a rapidly evolving business environment.

"We need to understand and analyze complex problems from different angles to be able to reduce the growing complexity within a constantly changing business context," Cristian said. "The global and local context gives a unique blend that makes it easier for learners to apply new knowledge faster."

Cristian also appreciates that OBF+ content is inspirational and motivational. "To create real change, we need to inspire and motivate everyone to move forward," he said. He believes OBF+ gives people different perspectives on their everyday work life and tasks, stimulating new ideas and encouraging innovation.

"To create real change, we need to inspire and motivate everyone to move forward"

Christian Inglingstad, Head of Learning & Development
DNB
When professional development becomes personal
Cristian has observed learning trends ranging from simulation to microlearning to learning in the flow of work. If there is one trend he believes will be most impactful in the near future, it's personalization.

He sees a significant opportunity to use data to curate content for learners to support them at each point on their journeys. "All this information combined with 'where do you want to go in three years' can be used to personalize learning, and that is really important."

What if all your employees could gain perspectives and inspiration from renowned thought leaders and business experts? OBF+ offers on-demand access to curated content from Oslo Business Forum, empowering your team to develop their skills and enabling your business to grow and improve. Learn more here.