Posten and Bring is a Nordic postal and logistics company with more than 12,500 employees. The company is 375 years old, and still one of Norway's most innovative companies. They have a reputation for continuous improvement, with a strong technology and sustainability focus. Posten and Bring have a long history and tradition for learning, and strive to develop its workforce with skills for the future.

"We need to focus on critical knowledge for a diverse workforce, from our chauffeurs, terminal workers and office workers," said Karoline Hval, Posten's Head of Learning & Development. "So, for us, it's important to give all our employees the opportunity to be inspired and to learn."
Leveraging a layered learning strategy
Posten and Bring have a learning and development strategy that is layered to target a diverse workforce. They constantly seek opportunities to complement their existing offers with different content and tools to support employees' learning in different contexts.

One thing in common for all our employees is our need for quality knowledge and inspiration. "Leadership skills, team development, psychological safety and innovation is something that we have a focus on. OBF+ can help us reinforce this work with world-class content" Says Karoline Hval

We use OBF+ because we want to learn from the best," said Karoline. "We want all our employees to have the opportunity to learn and be inspired by the world's leading experts."

---
About Posten Norge AS



Posten Norge AS is a Nordic postal and logistics group that develops and delivers comprehensive solutions within postal services and logistics in the Nordic region. The group meets the market with the two brands Posten and Bring. More than 12,500 talented and quality-conscious employees work for Posten and Bring and take pride in continuous improvement as the hallmark of their business.
---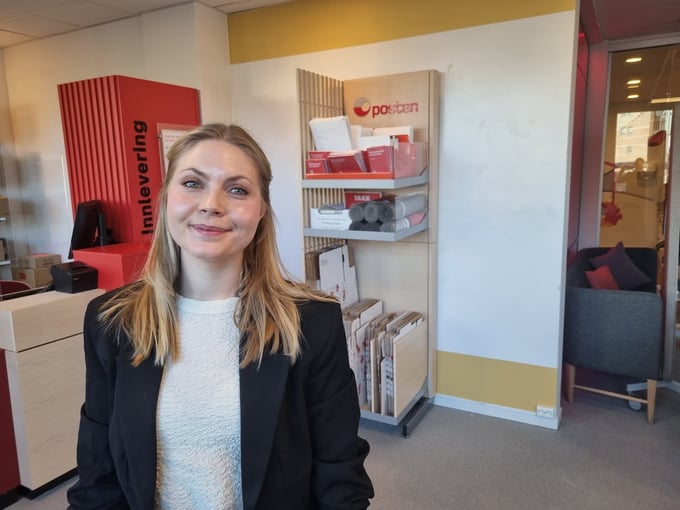 Karoline Hval | Posten Norge AS | Photo by Oslo Business Forum

Bringing content into context
Leaders at Posten and Bring have long-valued content from Oslo Business Forum. "The conference is loaded with the knowledge that's interesting for us. We get inspired and curious after the conference, and that golden moment is something that we want to transfer into our culture and work".

"To do that we need to connect the content to our context, we need to explain why it's important and we need to focus on the knowledge multiple times to transfer it into our way of work."

Access to the knowledge after the conference is important to reuse the content in their context. OBF+ presented the perfect solution to bring enduring content into the company's daily operations.

"We want our employees to be digitally present during the conference, but also to use and discuss the topics when they have more time to learn and reflect," Karoline said. "That's why we really like the idea of OBF+ and access for a year."


"After a conference, we want to make the knowledge last and transfer into actions"

Karoline Hval, Head of Learning & Development
Posten Norge AS
A creative approach to encouraging engagement
The team at Posten and Bring has gotten creative to encourage employees to take advantage of OBF+ content. Some of their strategies to increase participation in live streams have included:
Spreading the word through campaigns, including posting information on their screens, SharePoint site and posters throughout their facilities.

On the day of the conference, hosting different social events where we introduced why the theme is important, and facilitated for questions and discussions.

Live stream in the company's Innovation Hub with a popcorn machine and cinema vibe.
This creativity has paid off for Posten and Bring and resulted in a record number of employees logging in to the event last year.

"This year, we want to prepare the organization sooner," Karoline said. "We want to scale the social events at our different locations and be creative on how we can present, discuss and reuse the content."

Looking even further into the future, Karoline believes one of the most important trends in learning is personalization. At Posten, she emphasizes a focus on what people need to be able to do their jobs in the best way.

"We need to acknowledge that every day is real, and that we have different learning needs". We must help our leaders support learning processes, be better to understand our learning needs and offer various formal and informal learning opportunities to support learning in the flow of work. Says Karoline.


What if all your employees could gain perspectives and inspiration from renowned thought leaders and business experts? Learn more about the leadership learning platform OBF+ here.