Sustainability has become a business imperative in companies large and small, with many global corporations making it a core strategic priority. The factors driving its integration into the way we do business are a tsunami of legislation, financial and investor pressure, public opinion, and climate/biodiversity challenges.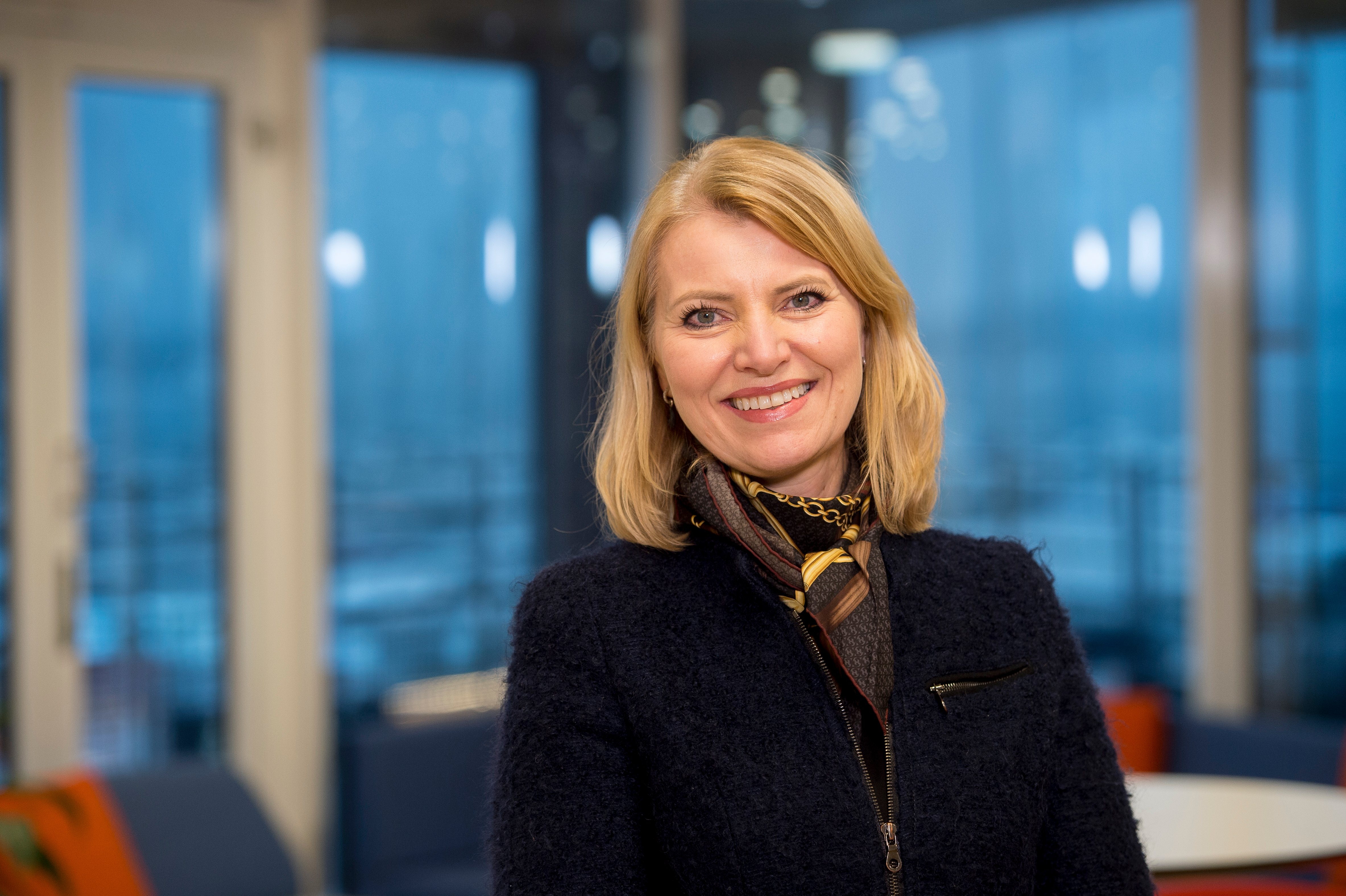 Kristin Valen Kvåle, Head of Societal Impact & Sustainability, Danske Bank
As Kristin Valen Kvåle, Head of Societal Impact & Sustainability at Danske Bank says, "The more commercial factors weigh heavier than the reputational ones. Investors, customers and employees expect a company to engage with sustainability."
Indeed, 2019 may go down in history as the year global finance and investor expectations made sustainability mainstream. There has been a 30% increase in sustainable investing in the latest two years, now totalling over $30 trillion worldwide or 25% of all assets under management.
As Andreas Friis, Founder/Executive Director of Sustainability Hub Norway explains, "97% of investors now say they take non-financial information into consideration when making investment decisions – an increase of almost 50% in just three years. Similarly, there are many indications of sustainable investments clearly outperforming their traditional counterparts."
Re-purposing

Alongside demands from investors, another critical factor is the renewed debate from regulators, employees, and communities about the purpose of a corporation.
Christine Fløysand, Founder & CEO of By Nature AS says, "There is a general awakening in the world, with people and businesses realizing that our actions are already making a visible and significant impact on the environment. In addition, the 'Greta Thunberg effect' is creating a renewed sense of urgency that is impacting businesses too."
Kristin Valen Kvåle adds how "Sustainability is also increasingly important for attracting talent – young people want to work for a company driven by purpose."
And Andreas Friis notes, "A massive sign of sustainability becoming core strategy is the 2019 redefinition of the US Business Roundtable's Statement on the Purpose of a Corporation [signed by more than 200 CEOs, led by JP Morgan Chase Chairman Jamie Dimon]. Its focus is no longer just to serve shareholders, but also to create value for all stakeholders."
So what are the consequences of not building or repurposing a business around sustainability? Such laggards will be challenged by the financial sector, according to Kristin Valen Kvåle: "As a bank, we channel our resources to players adopting sustainability; we may not withdraw finance immediately from those who haven't, but can nudge them with higher loan charges – we aim to influence rather than exclude." She adds that, "the increased focus on reporting social and environmental aspects and related KPIs will increase transparency and the laggards will become visible."
Christine Fløysand agrees: "If you do not integrate sustainability into your reporting and business practices, you risk losing valuable customers who prefer sustainable suppliers and partners. So far, sustainability reporting is voluntary, but I believe it will become mandatory sooner than many foresee. Already NASDAQ, OSLO Børs and The London Stock Exchange operate guidelines for sustainability reporting for their companies, with most reporting along ESG reporting lines. The ESG frontrunners are already benefitting by getting better loan conditions."
Global goals

Most now agree that a sustainable global business sector is crucial for sustainable development, as well as for generating positive social impact and achieving the Sustainable Development Goals (SDGs) – the UN's "global goals". The SDGs have themselves proven to be a popular platform for enabling companies to engage with sustainability.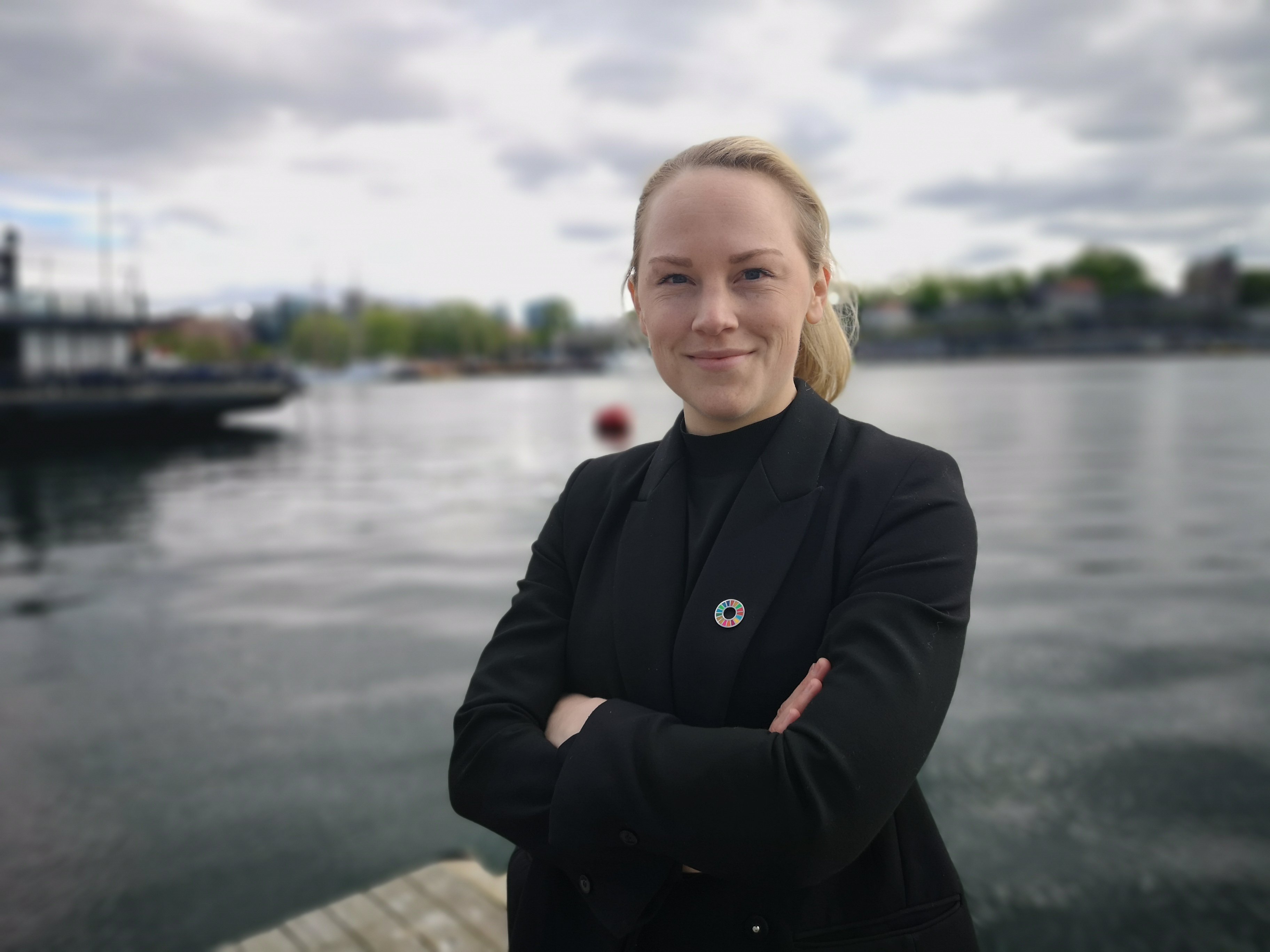 Ida Marie Christensen, Growth & Impact Lead at Danske Bank, Norway
Ida Marie Christensen, Growth & Impact Lead at Danske Bank Norway says, "We have experienced the positive effect of the SDGs as a global framework and roadmap in our sustainability work. With so many aspects of the value chain to be addressed, a common, easy-to-use charter is essential. As our colleagues, partners, customers and other stakeholders are all familiar with the goals, it's easier to discuss strategies, initiatives, progress and collaboration."
Danske Bank used the SDGs in its business development, strategy and operations by turning them into priority areas: SDG 4 (Quality Education) became 'financial confidence & security'; SDG 8 (Decent work and economic growth) is 'innovation & entrepreneurship' and SDG 13 (Climate Action) 'climate & environment'.
"Each of these areas is broken down into actions and aligned with seven 2023 targets for financial operations and impact initiatives," explains Kristin Valen Kvåle, "On the financial operations side, our green loans are a good example; on the impact initiatives side we work to promote startups and scale-ups."
Danske Bank's Green Bonds Framework includes Green Buildings, allowing it to grant loan financing to projects such as Lysgården. Situated in Trondheim, this is one of the world's most modern office buildings and features smart technology for energy efficiency. All the Bank's green real estate projects have to be validated and certified by an external partner, in this case BREEAM, which gave Lysgården a BREEAM Excellent certification.
SDGs and SMEs

Success with the SDGs requires a comprehensive and combined effort not only between big business, civil society and NGOs, but also including entrepreneurs and smaller companies. After all, SMEs actually account for between 50-90% of all jobs created in both developed and developing nations.
This collaboration is happening both top-down, and bottom up, in the sense that sustainability is being forced down the supply chain by the bigger brands and SMEs (due to their ability to swiftly implement new processes and to measure their impacts) are helping corporates to innovate sustainable solutions.
As Christine Fløysand points out, "The corporations who take sustainability seriously look into their supply chains and select partners with clear sustainability merits. The slackers will be replaced and we already see this happening."
Ida Marie Christensen describes how Danske Bank's +impact platform, designed to support sustainable small businesses, also feeds into its internal innovation process. "The Bank's engagement with Nordic start-ups and scale-ups began in 2015 with The Hub, a platform that helps startups attract talent & investors," she explains, "then +impact was established in 2018 when we expanded our focus to sustainability and social entrepreneurs."
The +impact platform now features around 300 SMEs, such as Medarbeiderne ("Colleagues"), a waste recycling company that only hires people who have recovered from alcohol and substance abuse. With support from Danske Bank, Medarbeiderne anchored its sustainability approach in SDGs one, eight and ten, which are about reducing poverty and inequalities and providing decent work and economic security.
A small business approach to the SDGs

So how can an SME employ the SDGs as a tool to incorporate sustainability into its business? Kristin Valen Kvåle has some clear guidelines based on Danske Bank's own process of embedding the goals into its business development, strategy and operations.
Find the SDGs that fit best with your business/expertise and which target groups you can impact the most.
Create prioritized actions and processes that support the goals. Start with simple and concrete actions , e.g.

Waste management
Energy efficiency
Transport and travel policy
Supplier requirements

Implement these in your organization and use them to build culture.
Create a follow-up system to assess and measure progress.
Conceding that SDG measurement and reporting are more challenging for SMEs, as there are few suitable common frameworks, Kristin suggests first getting your house in order by using something like Norway's Eco-Lighthouse Foundation, which manages environmental certification for small- and medium sized businesses (SMEs) and public organizations.
Christine Fløysand suggests SMEs use the existing SDG reporting requirements to implement sustainability and the UN Global Compact's SDG Action Manager to help break the SDGs down into smaller, more relevant goals related to governance, employees, value chain, etc. She also recommends "…using an ESG reporting guide like those from NASDAQ or Oslo Børs alongside your SDG reporting to create a solid basis for investors, banks and partners."
An increasing number of business and finance experts see a clear opportunity for SMEs to implement a sustainability strategy, quantify its impact, and use it to differentiate themselves from the competition and win business.
This is supported by Andreas Friis' conviction that "Sustainable business as a megatrend will only continue to grow. Companies around the world will experience increased demands and expectations regarding how they conduct business, and the smart will outgrow the slow. Sustainability will move beyond risk mitigation and focus more on opportunities and regeneration."