World-renowned marketing and leadership expert
Seth Godin
Seth Godin is the author of 18 books that have been bestsellers around the world and have been translated into more than 35 languages and have changed the way people think about marketing and work. He writes about the post-industrial revolution, the way ideas spread, marketing, quitting, leadership and most of all, changing everything.


01. World-renowned author
Seth Godin is the author of 19 books. Also, his most recent book This is Marketing, was an instant bestseller in countries around the world.
In 2013, Seth was one of just three professionals inducted into the Direct Marketing Hall of Fame. In May 2018, he was inducted into the Marketing Hall of Fame as well. He might be the only person in both.
Though renowned for his writing and speaking, Seth also founded two companies, Squidoo and Yoyodyne (acquired by Yahoo!).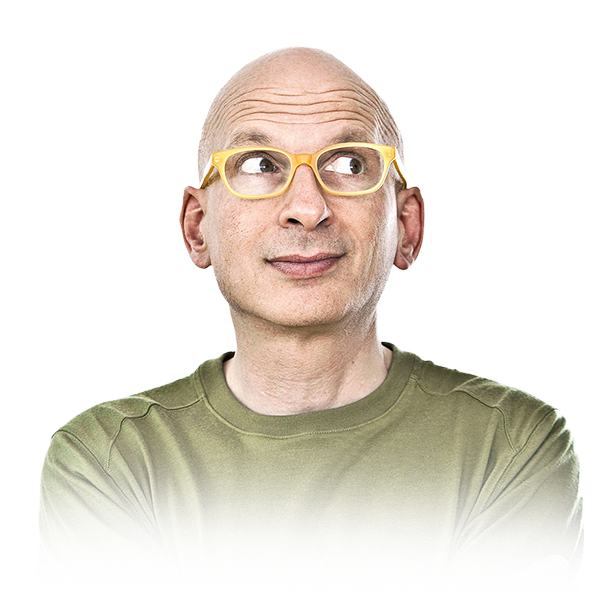 WHAT WILL Seth COVER IN HIS TALK?
What you'll learn from Seth
How do you find game-changing opportunities for your organization?


Reinvent your business model and add new customer value


Building innovation-ready teams & innovating while keeping 'the shop open'


Be the courageous leader your company needs right now


Leave the comfort zone and encourage others to do too.


Trust you are doing the right thing (even if you are not sure)