After several years of efforts to attract a major international speaker to Oslo, Sir Alex Ferguson says yes. Christoffer Omberg and Marius Røed Wang drop out of their studies, invest half a million Norwegian Kroner each and create the company Walkover AS.

April 2016
The concept is launched on April 19th, under the brand name Oslo Business Forum. Speakers such as Øystein Spetalen, Hanne Kristin Rohde and Jan Grønbech attended the conference. Expectations were high, but after one week only three tickets are sold.


November 2016
On November 17th, Oslo Business Forum finally gathers almost 1,000 decision-makers in Oslo Concert Hall. Out of those attendees, 44.7% were CEOs or board members, including Central Bank Governor Øystein Olsen, elite soccer manager Nils Johan Semb and Moods entrepreneur Simen Staalnacke.

March 2017
The conference, The Future of Technology and Sustainability is held on March 22, in Oslo Congress Center with more than 700 decision makers. SAS CEO, Rickard Gustafson, Silvija Seres and Trond Riiber Knudsen are among the speakers who inspire the participants.

May 2017
Oslo Business Forum organizes Norway's largest webinar, with over 12,000 people attending. It was hosted by Petter Stordalen.

June 2017
On June 12th, Oslo Business Forum launched the podcast, "De som bygger det nye Norge med Silvija Seres" which translates to, "Those who build the new Norway with Silvija Seres." With over 100 episodes and 60,000 monthly downloads, it quickly became Norway's most popular technology podcast.

September 2017
On September 12th, Oslo Business Forum launched its own content platform. This is the beginning of an even greater commitment to providing relevant content to the business community. On the same day, Oslo BusinessForum organized what was Norway's largest online conference.

November 2017
On November 2nd, Oslo Business Forum organized its third conference, Technology, Marketing & Leadership at the Colosseum Cinema in Oslo, with Gary Vaynerchuk as the headliner. There were over 875 participants and the tickets sold out three months in advance.

April 2018
On April 10th, Oslo Business Forum's fourth conference, Leadership in Changing Times, was held. A number of innovations were implemented, including a 2,000 square meter experience center. There was a record-high 1,600 participants attend the conference. Some of the speakers included Randi Zuckerberg, Rachel Botsman and Gary Kasparov.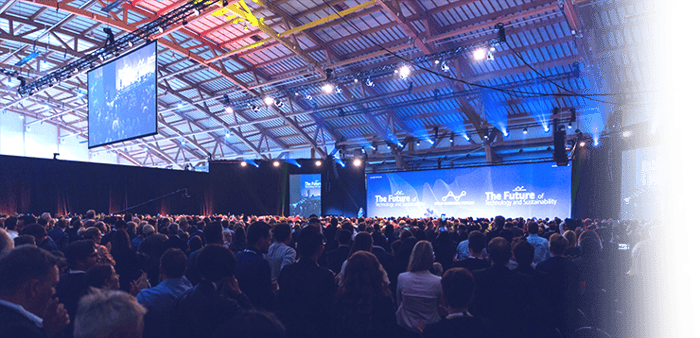 September 2018
On September 26th, Oslo Business Forum hosted its largest conference yet. The conference was completely sold out with over 3,000 international business leaders. President Barack Obama was the headliner. The theme was The Future of Technology and Sustainability. Other speakers included Andrew McAfee, Richard Quest and Dr. Chris Kutarna.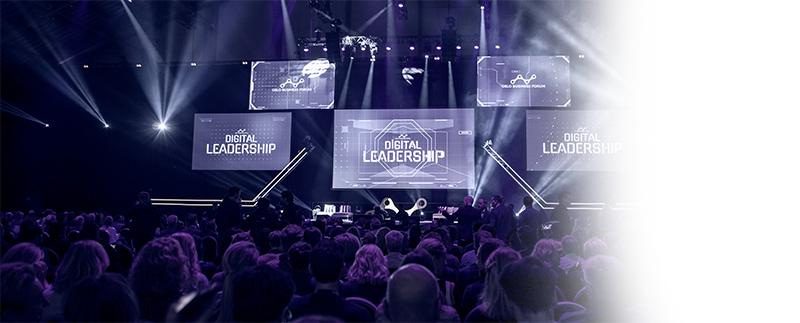 April 2019
The Digital Leadership conference resulted in some of the highest speaker ratings and overall ratings in Oslo Business Forum history. Around 2,000 business leaders from around Norway and abroad gathered to hear speakers such as Amazon CTO, Werner Vogels, Peter Hinssen, Dr Kjell Nordstrom, Kate Darling and more.