There is an evolving divide in our society between those who are able to take a part in the new economy and those who are not able to join in. To avoid massive unemployment in the wake of COVID-19, we need to upskill ourselves. Fast.
Research shows that the cost of attracting and hiring new employees with the right skills is significantly higher than upskilling your own workers. But it is not a training expense anymore, it's an investment for the future.

The COVID-19 pandemic continues to have devastating health and economic impacts across geographies and industries - resulting in significant loss of current and future jobs. As G20 nations seek to strategize their response to the crisis, a focus on creating and preserving different types of 'good work' will be a critical part of fueling economic recovery and enhancing consumer and workforce confidence.

This is good work:
Work that is paid fairly, is reasonably secure and motivating, and which uses human skills.

We want to learn new things, but the structure of our work does not allow for it
77% of workers are ready to learn or retrain for new skills. But 26% say they do not get the opportunity (PwC Hopes and Fears survey 2019 with 22 000 workers). According to the World Economic Forum it costs on average 24 000 $ to reskill a displaced worker. Taking everything into account, it's less expensive to upskill your own workers than to replace them.

A good place to start is by doing this:
Perform scenario analysis and planning - define two-three scenarios for the future

Define your strategy. Where do we want to be in three-five years time and what does this imply in terms of capability needs?
Be true to your plan for upskilling. Invest money and time needed to succeed and give employees time to upskill themselves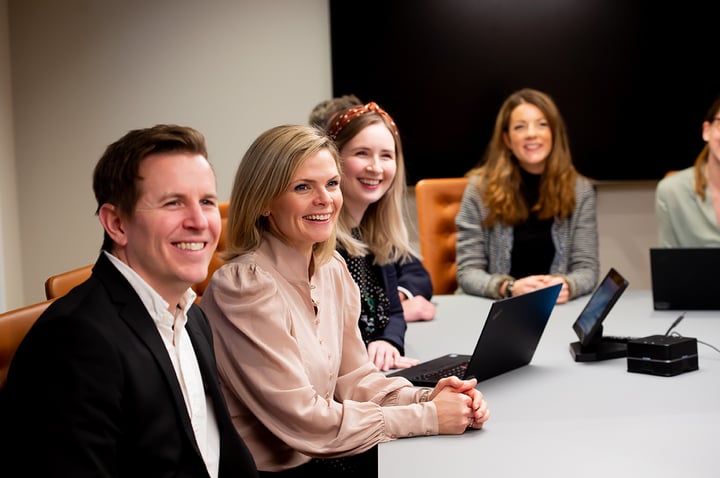 Picture: Retaining the right talented people and enhancing their skills can help them survive today's challenges and drive competitive businesses for the future, says Anne-Lene Festervoll at PwC.

Tech is good– but we need the mindset too
53% of workers believe automation will significantly change or make their job obsolete within the next ten years (PwCs Hopes and Fears survey 2019). To respond to the changes in the world, upskilling has never been more urgent. Automation, data analysis, artificial intelligence (AI) and other emerging technologies will replace masses of jobs, and create new ones. Either young workers move into new jobs, saying goodbye to older and experienced co-workers. Or those existing workers can be reskilled. That's where some companies are coming up short: the right mix of skilled and adaptable people, aligned with the right culture and with the right mindset and behaviours can help power their business.

Upskilling builds trust
Many leaders are finding that their existing upskilling efforts are not fit for purpose: programmes don't deliver the return on investment (ROI) organisations want or the change they need. It's a problem that should be solved urgently. Employers who make good-faith efforts to upskill their people build trust - and that in turn can enhance the organisation's reputation in a world where trust is an increasingly valuable commodity.

4 of 10 feel they are underutilized
According to Cedefop's 2018 European Skills and Jobs Survey, 40% of EU workers feel that their skills are underutilized; the global recovery will be stronger and faster if organizations focus on placing workers in 'good jobs' that develop and capitalize on their human skills (such as creativity, problem-solving and adaptability), and automate the tasks that are better suited to technology.

We all have a responsibility
Both employers and employees have a responsibility for ensuring sufficient training and upskilling, enabling the employees to perform their work. Employers are obliged to offer relevant training to close any potential gaps and employees should attend the training relevant for their job. As an employer, the consequences of not attending to these matters can be complicated, as it affects their brand, loyalty and trustworthiness, both internally and externally.

The 24th of September 2020, Anne-Lene Festervoll will join the expert studio at 'The New Normal'. With world-class speakers, virtual networking and actionable insight, we are taking online events to a new level.

Want to join us?

Sign up for the online event here!

You don' want to miss this!