Schibsted, a family of digital brands with a mission to empower people in their daily lives, is united by a shared mission, a brave culture, and collective capabilities. The company leverages the connections between its brands and employees to expand their capacity to create and capture value—and learning plays a critical role in empowering their people.

"OBF+ fits into our learning and development strategy in terms of giving all of our employees the opportunity to access valuable and curated content," said Martine Beyer, Communications Specialist at Schibsted. "For us, it's important that all of our employees have the opportunity to learn and develop themselves whenever and wherever they are."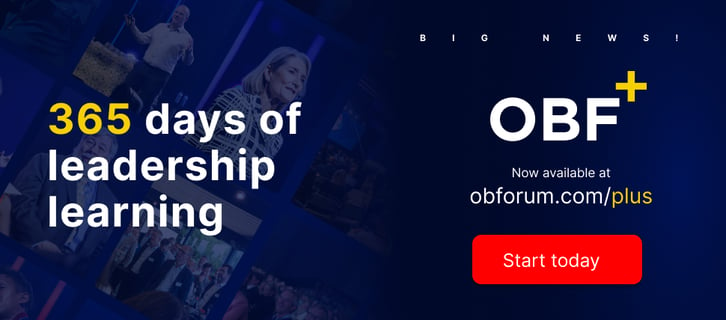 Access to world-class speakers and experts in business
At Schibsted, OBF+ has been used broadly to enable development across employee ranks and more narrowly to equip managers with thought leadership from some of the best minds in business.
"We have used OBF+ strategically towards our top three layers of management," Martine explained. "We've promoted certain sessions reflecting the issues we're facing or problems that we need to battle and promoted them to these leaders."
"I think the biggest value of OBF+ is the access to world-class experts in different business segments," said Martine. "I also think the possibility for all of our employees to tap into microlearning is a great value in development for us as a company."
In particular, Schibsted finds value in the live stream component of OBF+. "We've also looked at trying to gather people [for sessions] because we see the benefit of people sitting together and watching and learning," Martine said.
"Our strategy summit is around the same time as Oslo Business Forum, and we've used content and pinpointed a few sessions that can be used as a follow-up to our summit on day two."
For Schibsted, which has primarily relied on internal speakers in the past, it's important that external business experts feed employees' inspiration and motivation.
"I think for any employee, it's important to get an external perspective from experts in different business segments," said Martine. "That obviously gives inspiration and motivation to all of our employees, and that's why OBF+ works well for us."
---
About Schibsted



Schibsted is a family of digital consumer brands with a mission to empower people in their daily lives. They do this by providing leading online marketplaces, building world-class media houses, and helping great companies scale. Schibsted has its headquarters in Oslo, Norway, and offices in Sweden, Poland, Finland, Denmark, Portugal, Spain, and Austria.
---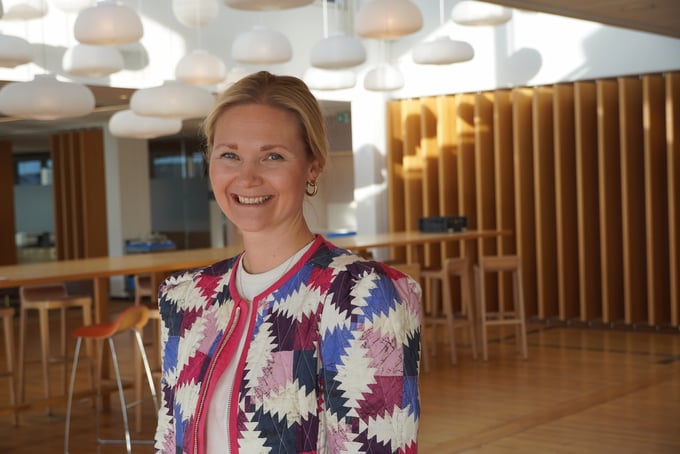 Martine Beyer | Schibsted | Photo by Oslo Business Forum

When speed, ease, and relevance are critical
Leaders at Schibsted have noticed a key difference between OBF+ and other development tools they have used. Because things move quickly and people have limited time for learning, it is especially important that employees have speed and ease in accessing relevant content.
"I think a general trend in life itself is that content needs to be short and to the point," Martine said. "It needs to be microlearning, and it needs to be easily understandable."
What if all your employees could gain access to world-class speakers and experts in business? OBF+ offers on-demand access to curated content from Oslo Business Forum, empowering your team to develop their skills and enabling your business to grow and improve. Learn more