Founder Virgin Group
Sir Richard Branson
Disruptive Innovation
Entrepreneur Sir Richard Branson teaches you how to turn your wildest dreams into successful businesses — and have fun doing it.
Sometimes, making it big is all about following the fun. Ask Richard Branson. The founder of the Virgin Group built a business empire by solving the problems that fascinated him, disrupting every industry he touched, and pursuing dreams that seemed impossible.
The adventure took him from humble beginnings to the stars. Learn how you, too, can find ideas so good they're scary, lean into your fear, and achieve liftoff.


01. Recognizable Entrepreneur
Sir Richard Branson founded Virgin, one of the world's most admired brands, in 1970. Since then, it has expanded into many diverse sectors from travel to telecommunications, health to banking, and music to leisure. There are now more than 40 Virgin companies worldwide in over 35 countries.
02. Record breaking adventures
Richard has also challenged himself with many record breaking adventures, including the fastest ever Atlantic Ocean crossing, a series of hot air balloon adventures, and kitesurfing across the English Channel. In 2021, he undertook his greatest adventure of all and flew to space with Virgin Galactic.
Branson credits "fun" as his guiding principle and has made several attempts to break world records and has appeared in a multitude of television shows and films, including Friends and Baywatch. He is also noted for his humanitarian initiatives; the next 10 years of profits from his transportation empire (expected to reach $3 billion) to developing renewable alternatives to carbon fuels.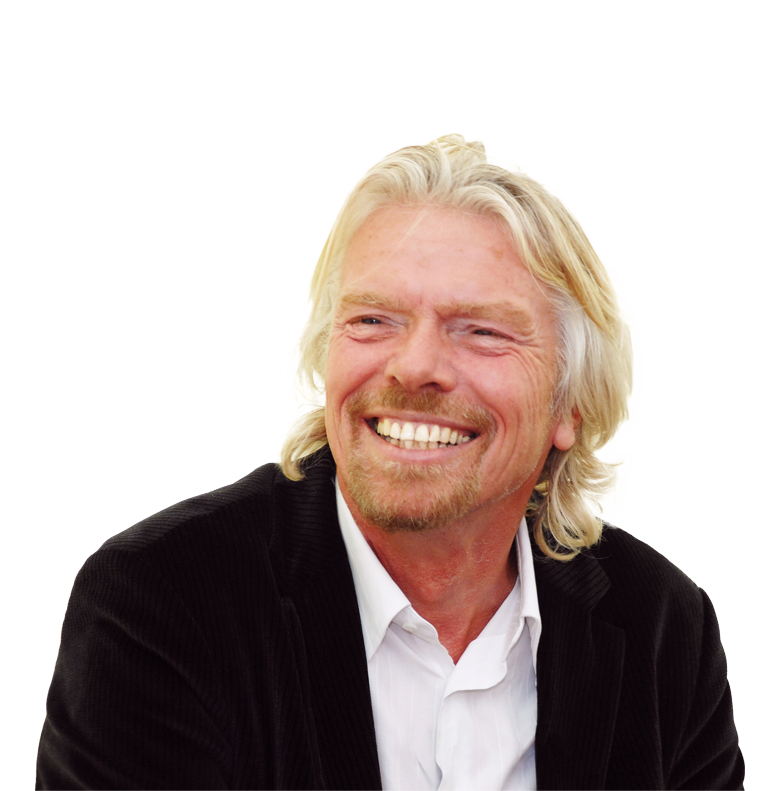 What to learn from Sir Richard Branson?
Disruptive Innovation
How to analyze your passions and use them to guide decisions
How to go against convention and enter unfamiliar industries - from taking risks to stand out from the crowd, to finding a better way of doing things.
How to find great people
How to funnel your frustrations into valuable businesses by organizing your ideas into manageable lists that springboard innovations
.. and much more!