When the online conference 'The New Normal' takes place on September 24th, it will be conducted in partnership with 30 of the most innovative and forward-leaning companies in the Nordics.
It has been challenging times for the event industry. Covid-19 has made a significant impact and events after events have been cancelled or rescheduled. But for Oslo Business Forum and Nordic Business Forum, that has not been the case.

More than 3,000 business leaders have signed up to the upcoming conference. But it wouldn't have been possible without the 30 partners that have signed a strategic partnerships with Oslo Business Forum.

- We are extremely proud that we're able to work with such exciting companies. Our partners have challenged us a lot the past months in order to create valuable partnerships and collaborations. This resulted in 30 out of 30 partner spots filled up quickly, says Fredrik Dehli, partnership manager & partner in Oslo Business Forum.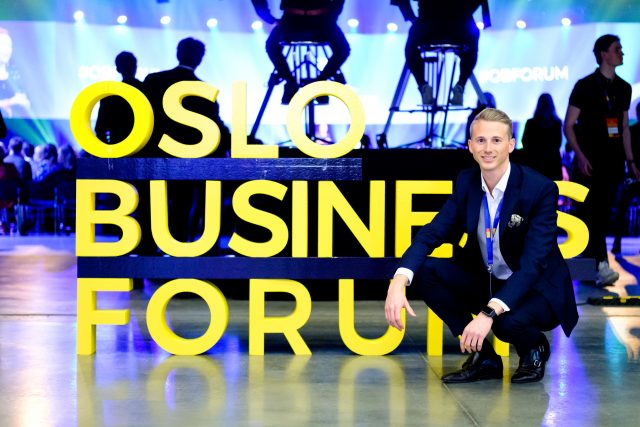 Picture: Fredrik Dehli (Partnership Manager, Oslo Business Forum) and the rest of the team are proud to have signed 30/30 partners for 2020.

Dehli points out that the partners have been invaluable in order to create the online conference 'The New Normal' taking place in 4 days.

- We've created more visibility and networking opportunities for the partners, but we've also had to entirely rethink how to tailor their expertise into the conference. Without them, we couldn't have continued to work towards our vision of 'building leaders who change the world', with the same speed and pace as today. Our long-term goal is to become the most significant business conference in the world within 2025 and we feel that we're closer than ever, thanks to the support of the business community, he says.

Now, the Oslo Business Forum team are looking forward to organizing the online conference 'The New Normal' which will set a new standard for online events, according to the team.

- We look forward to a fantastic conference with Norway's most forward-looking companies with more than 3,000 business leaders on 24th of September.

Want to join the 30 partners to the online conference 'The New Normal'?

Sign up for the online event here!

The 30 strategic partners here: