WEBINAR:
The Future of Consumer Goods and Retail Beyond Covid
Thursday 8th of October, 10:00-10:45, Norwegian time (CET)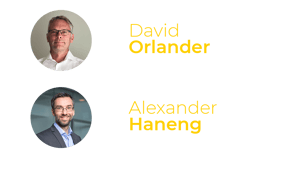 The playing field for Consumer Goods and Retail companies has dramatically changed due to the Covid 19 virus. Consumer behaviors have shifted towards more mindful purchasing, while the explosion in online shopping has increased the demand for new ways of servicing the customers like never before. The pandemic has rewritten the rules and changed the future of the Retail and Consumer Goods industry forever.
In the webinar, you will learn:
How do Retail and Consumer Goods companies turn challenges into opportunities?
What will the future of Consumer Goods and Retail look like?
How does changes in consumer behaviour affect Consumer Goods and Retail companies?
About Alexander Haneng:
Alexander Haneng is an Innovation and Digital Strategy Expert, Keynote Speaker and Executive. Blogging about Innovation, Digital Transformation, Strategy and Leadership in a Digital World. currently holds the position of Senior Vice President Digital Innovation at Norway Post and Bring, a Nordic logistics company with annual revenu of over US$ 2.5 billion and 15,000 employees.
This is a collaboration between:

Sign up for the free webinar