[OBF Live]:
The World Post-Pandemic with Kjell Nordström
May 6th, 09:00-10:00 (CEST)
Kjell's latest book Corona Express, (co-authored with Per Schlingmann), describes how the pandemic became a time machine. We have been thrust into a radically digitalized future. But in other areas, such as poverty and international trade, we have stepped back in time. Our social habits have been transformed and even our language has changed.

In the international bestseller Urban Express, authors Kjell A. Nordström and Per Schlingmann identified expanding cities and women as the key agents of change in our time. But the pandemic has triggered an array of forces which will change the rules of the game for individuals, companies and society as a whole. Which of these changes will last and which will fade away as the pandemic recedes? And how can we make the most of the opportunities which arise?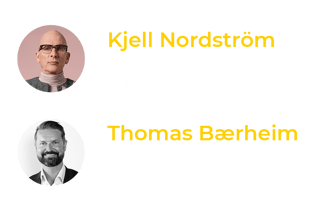 This is a collaboration between:


Register - free of charge: