[OBF Live]:
The Art of Impossible with Steven Kotler
May 20th, 19:00-20:15 (CEST)
What does it take to accomplish the impossible? What does it take to shatter our limitations, exceed our expectations, and turn our biggest dreams into our most recent achievements?
At OBF Live, bestselling author and peak performance expert Steven Kotler decodes the secrets of those elite performers—athletes, artists, scientists, CEOs and more. If you want to aim high, here is the playbook and how-to manual to make it happen!

This OBF live will be organized together with Amesto Beyond.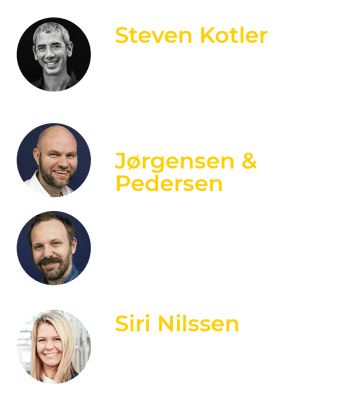 This is a collaboration between:


Register - free of charge: