Get the free executive summary:
How to Build Great Companies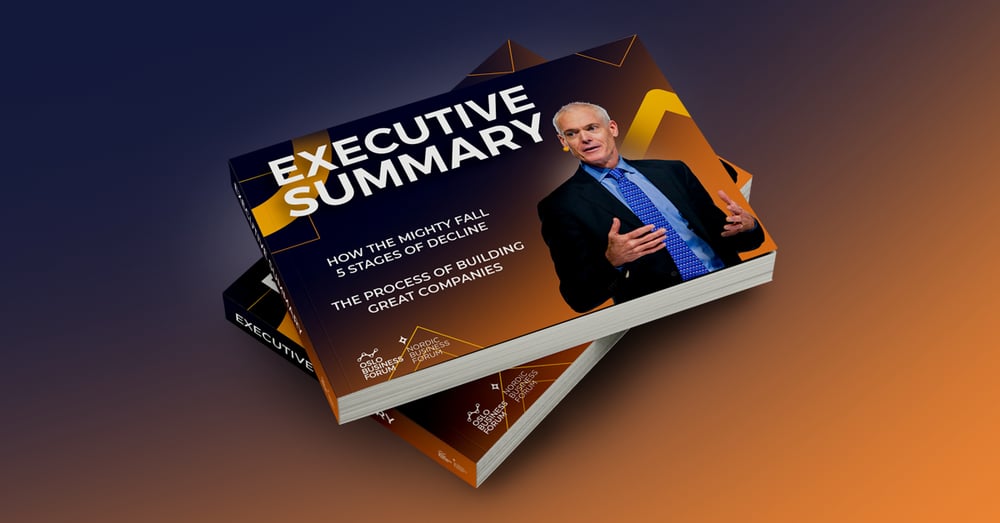 What do you need to do in order to move your company from Good to Great? Jim Collins answers this by posing 12 Questions that your business needs to answer to achieve greatness.
Download the executive summary to learn the steps you need to take in order to succeed.
From the summary, you'll also learn:
Why some companies make the leap to superior results
How once-great companies can self-destruct
How to thrive in chaos—why some do, and others don't
Download Now:
Simply fill out this form to download