Professor, author and entrepreneur
Scott Galloway
Scott Galloway is a Professor of Marketing at NYU Stern School of Business where he teaches Brand Strategy and Digital Marketing to second-year MBA students and is the author of the Digital IQ Index ®, a global ranking of prestige brands' digital competence.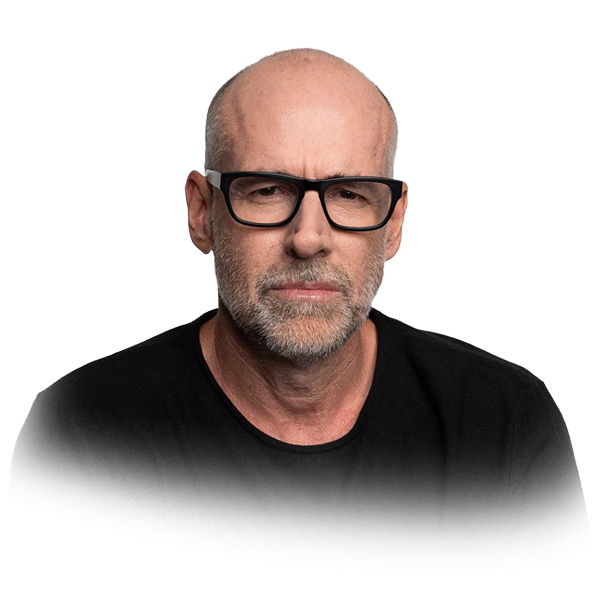 Topic at event
The Four Horsemen Post-Corona
The implications of Coronavirus on society, the markets, and business


Through the lens of the Four (Amazon, Apple, Facebook, and Google) Scott unpacks how industries including retail, media, healthcare, and technology will be impacted


Highlights winners and losers that will emerge post-Corona
Elected to the WEF
Global Leaders of Tomorrow
Professor Galloway was elected to the World Economic Forum's "Global Leaders of Tomorrow," which recognizes 100 individuals under the age of 40 "whose accomplishments have had impact on a global level."
Professor Galloway has served on the board of directors of Eddie Bauer (Nasdaq: EBHI), The New York Times Company (NYSE: NYT), Gateway Computer, and Berkeley's Haas School of Business. He received a BA from UCLA and an MBA from UC Berkeley.
Q&A
Send in your questions here!
See him online!
Join the OBF Leadership Platform
Work From Home Lectures: Weekly lectures from world class speakers. Includes the best recordings from Oslo Business Forum throughout history, Q&As and more.


Monthly Live Webinars: Interact and learn from the best speakers in the world. Discuss with peers, ask questions to the speakers and get professional refill.


Live Stream from Oslo Business Forum: Live broadcast from Oslo Business Forum and Nordic Business Forum in September. Recordings available for 90 days.
Buy access here